So I haven't used photoshop properly for a year or two now, and decided to have a go at creating myself a signature seeing the last one was made years ago and under my pseudonym from year 7-8, Also I lost them ages ago.
Here was my first attempt at a signature, its of one of my favourite Musicians Tommy Rogers from the band Between the Buried and Me.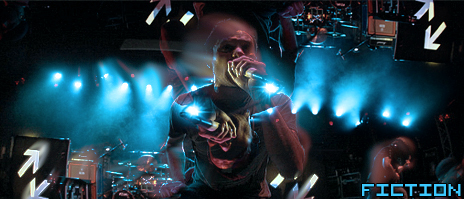 I think it turned out awesome, took me about half an hour to an hour, just lost track and I was doing other things at the same time. The only thing I don't like is the font, I'll try find one I like in the mean time.
If you have any requests just ask and i'll give them a go